Make Merch People Actually Want to Wear
Wholesale Chenille Patches: Made and Applied in Los Angeles
trusted by thousands of companies across the u.s.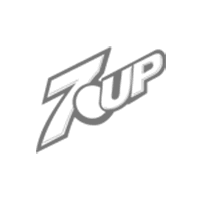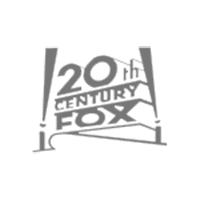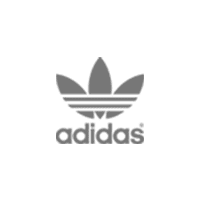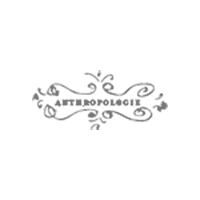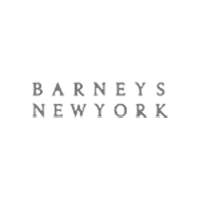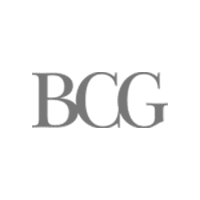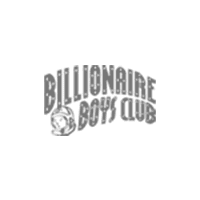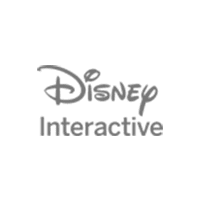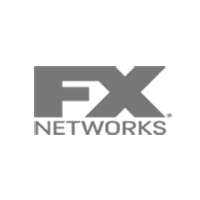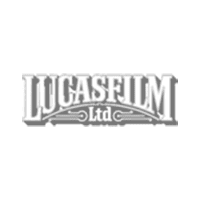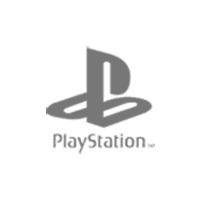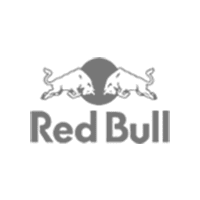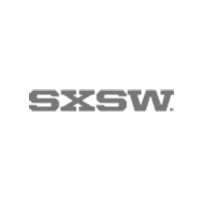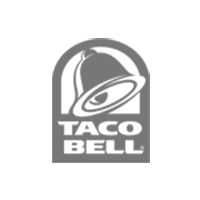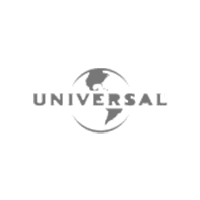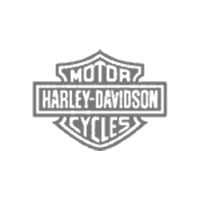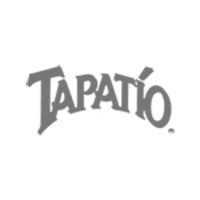 Quality Materials Applied with Care
What are Chenille Custom Patches?
DTLA Print offers custom high quality chenille patches which can either be sewn on or applied via a heat press. Chenille patches are the thickest of our patches, and are commonly associated with custom varsity letterman jackets and various markers of athletic/school spirit – from high fashion, to varsity letters and mascots to music & fine arts sew on chenille patches. Our process involves continually working with you at every step to make sure the end result is something you can be proud of.
Pro Tip: Take your patch to the next level by adding embroidered detailing to your custom chenille patch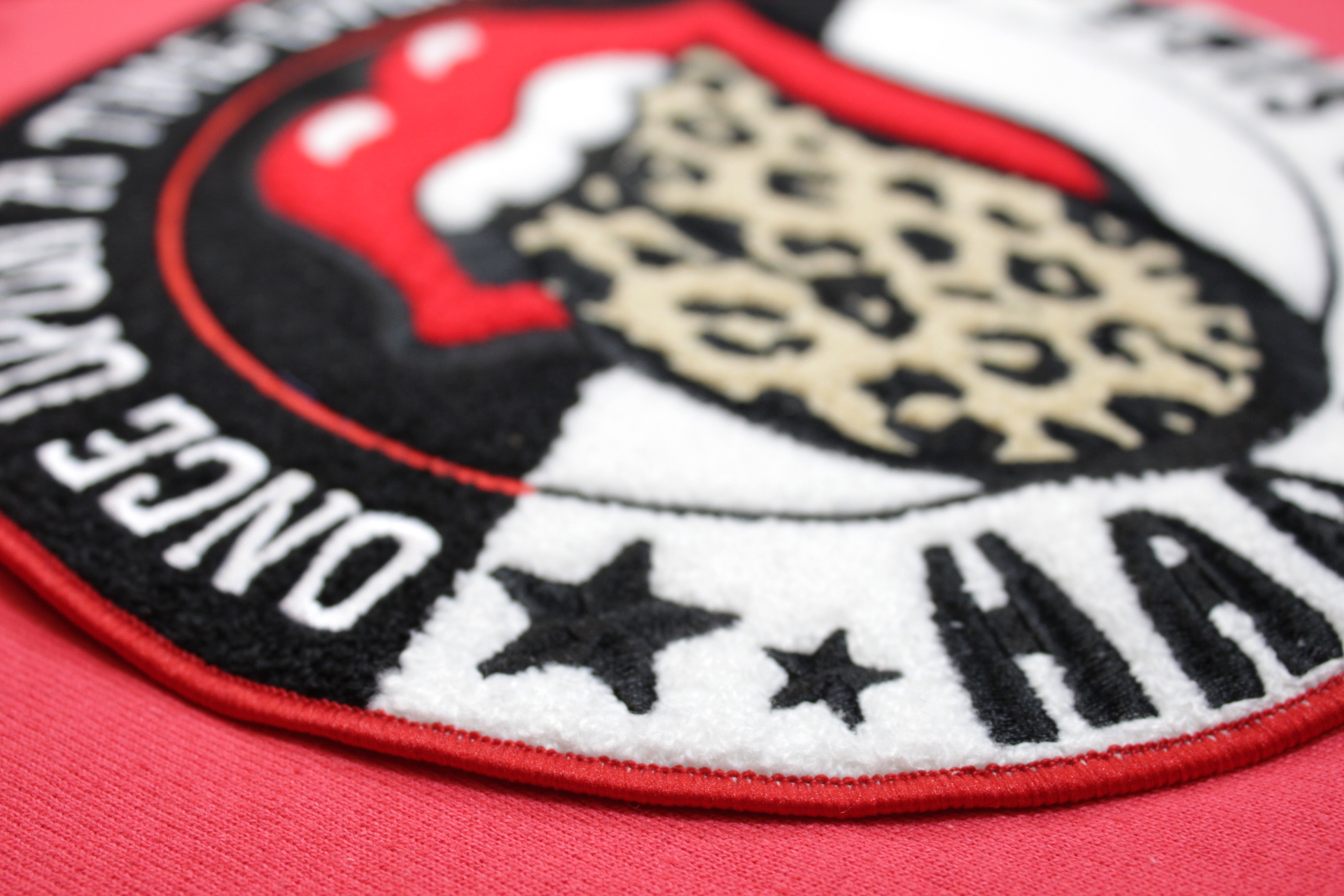 Custom Chenille Patch Borders
Borders are a crucial final touch for a custom chenille embroidered patch the two most popular options are a merrowed edge or a hot cut border.
A merrowed edge is made with an overlock machine going around the border of the patch. It is probably the most classic border offered, typically found in girl scout badges or first responder patches. It is best for patches that are traditional shapes like circle or square.
A hot cut border is better when your patch is an unusual shape. It is created when the patch is cut with a hot knife or laser cuts the patch.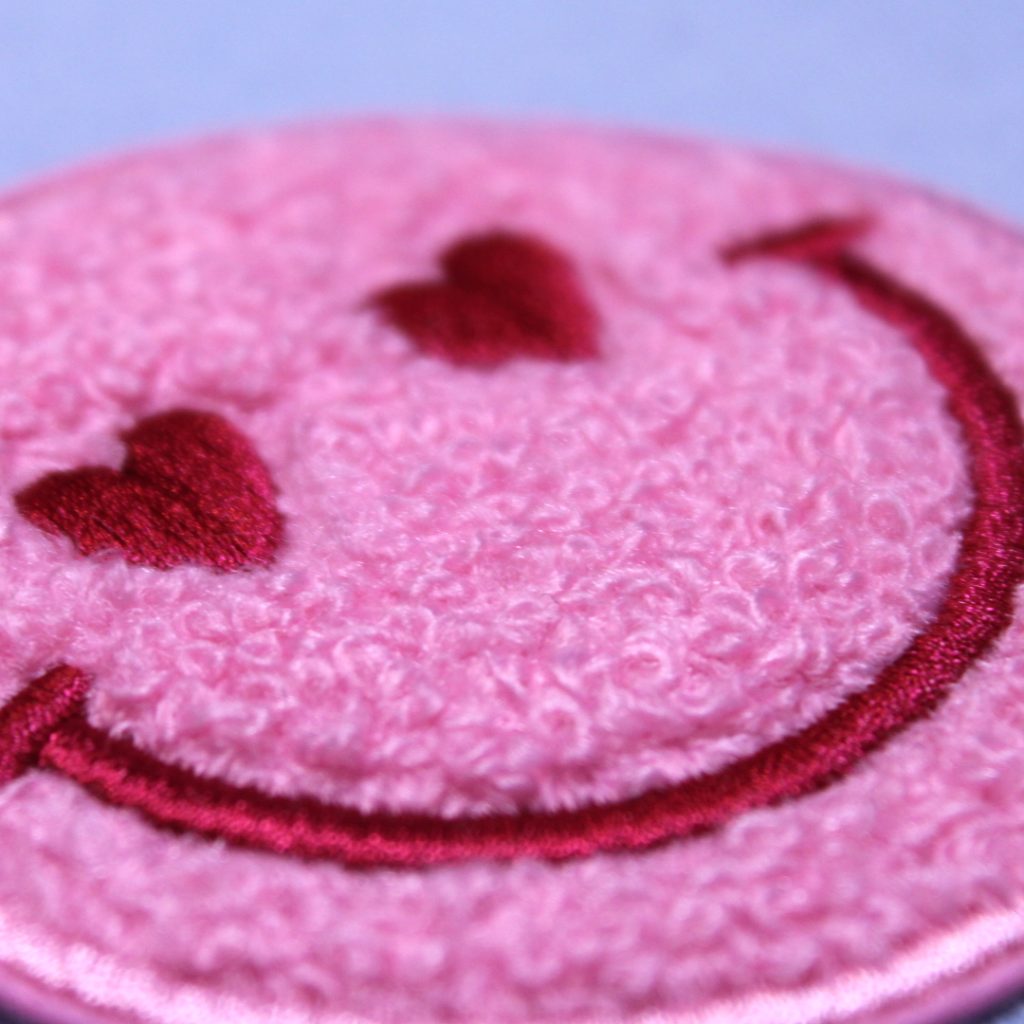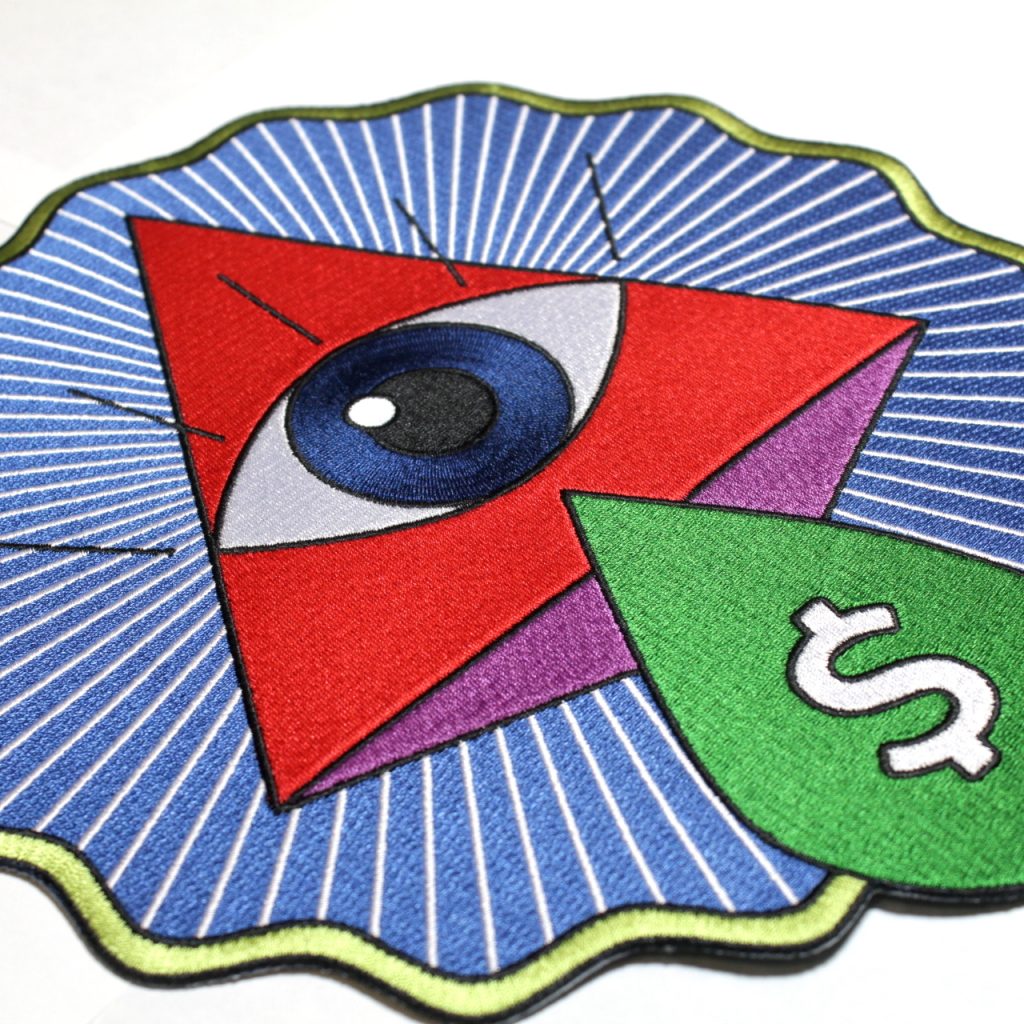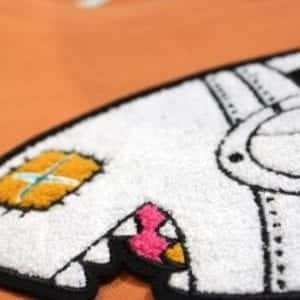 What Backings are Offered for Custom Chenille Patches?
At DTLA Print we only use high quality, reliable services. Because of that we do not offer velcro or adhesive backings because in our opinion they are not ideal methods for attaching custom chenille patches. To learn more about the ins and outs of custom chenille patch backings, reach out, we'd love to chat!
Color Limits with Wholesale Custom Chenille Patches
Most custom merch companies only offer up to 5 color options, at DTLA Print, we are proud to offer up to 8 different colors of chenille yarn. Although you can use up to 8 colors, we find typically people stick to 1-3 colors.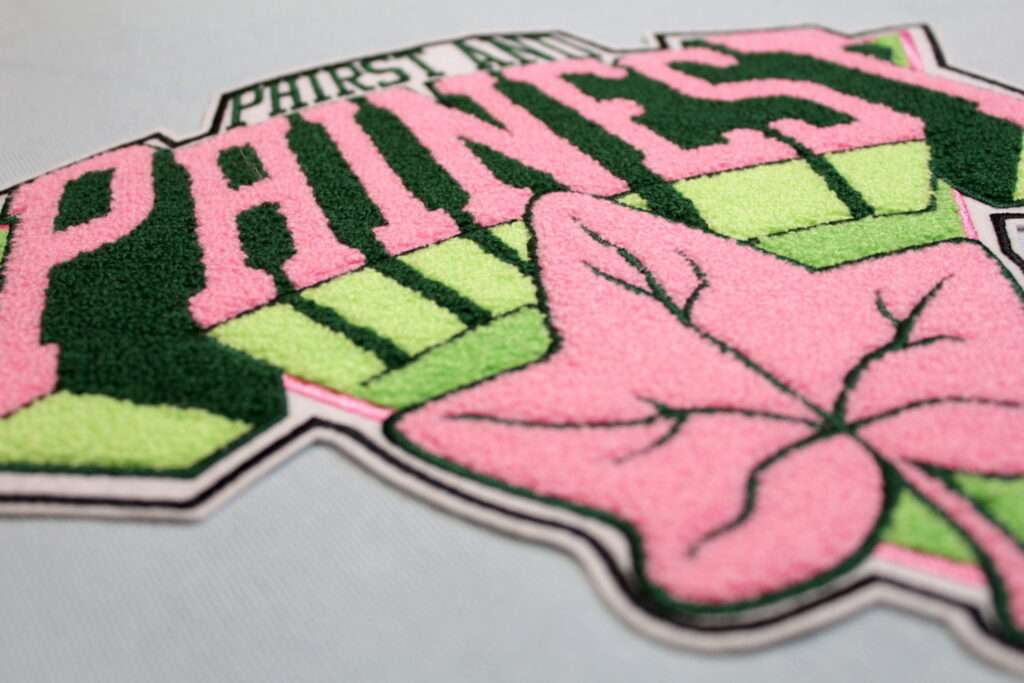 Custom Chenille Patch Sweatshirts vs Custom Flocked Sweatshirts: Which is Better?
Custom Chenille Patch Sweatshirts vs Custom Flocked Sweatshirts is a tough question to answer. These two services are the most dimensional and tactile services offered with custom merch. They both found popularity at the tail end of the 20th century, giving both services a vintage feel. The answer is found in personal preference. We suggest producing samples if your unsure of what service fits your vision. Or set up an appointment to stop by our showroom to get to see (and feel) these products for yourself.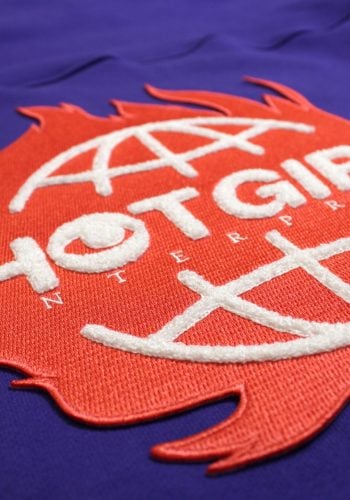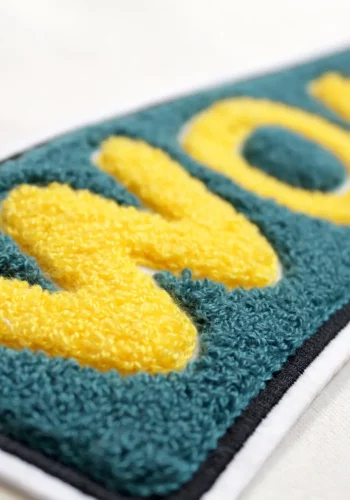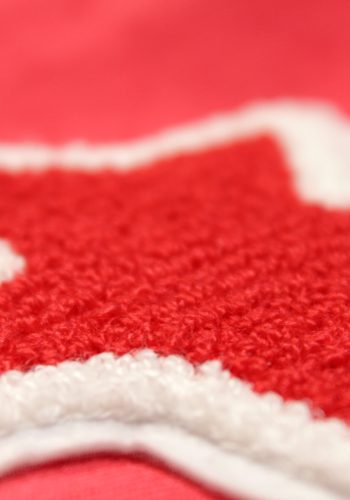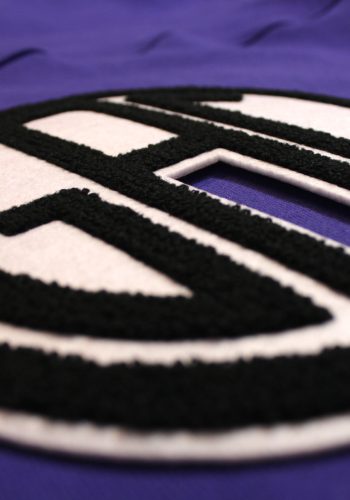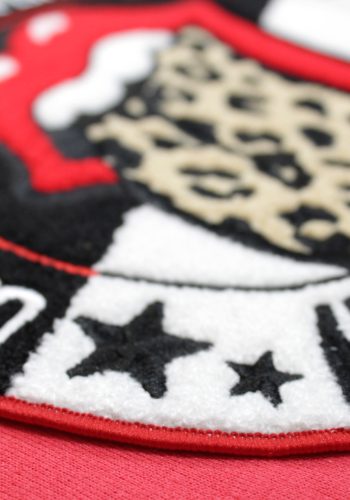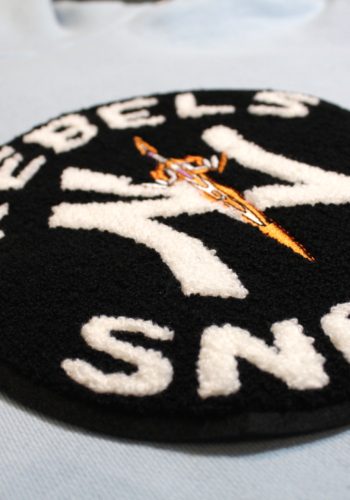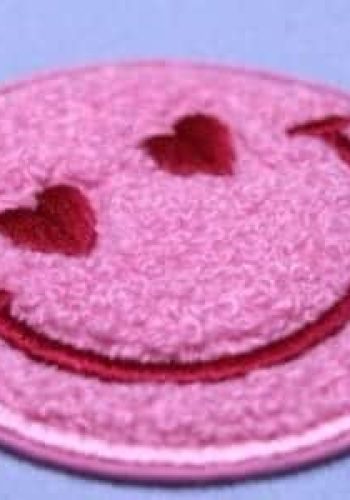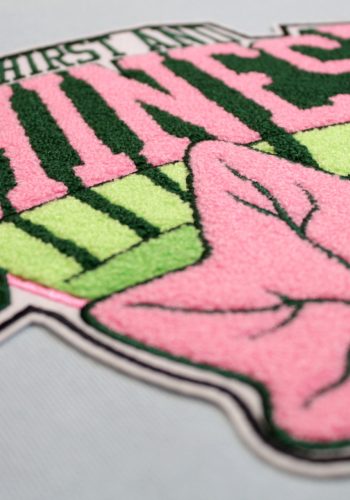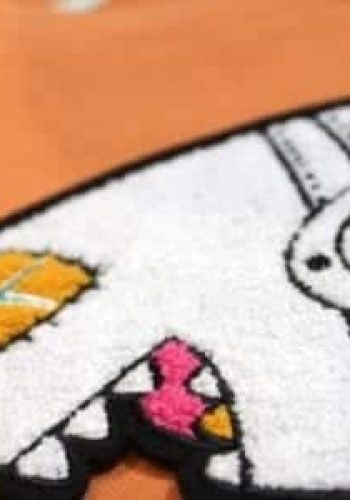 5 Tips on Placing an Order for Wholesale Custom Chenille Patches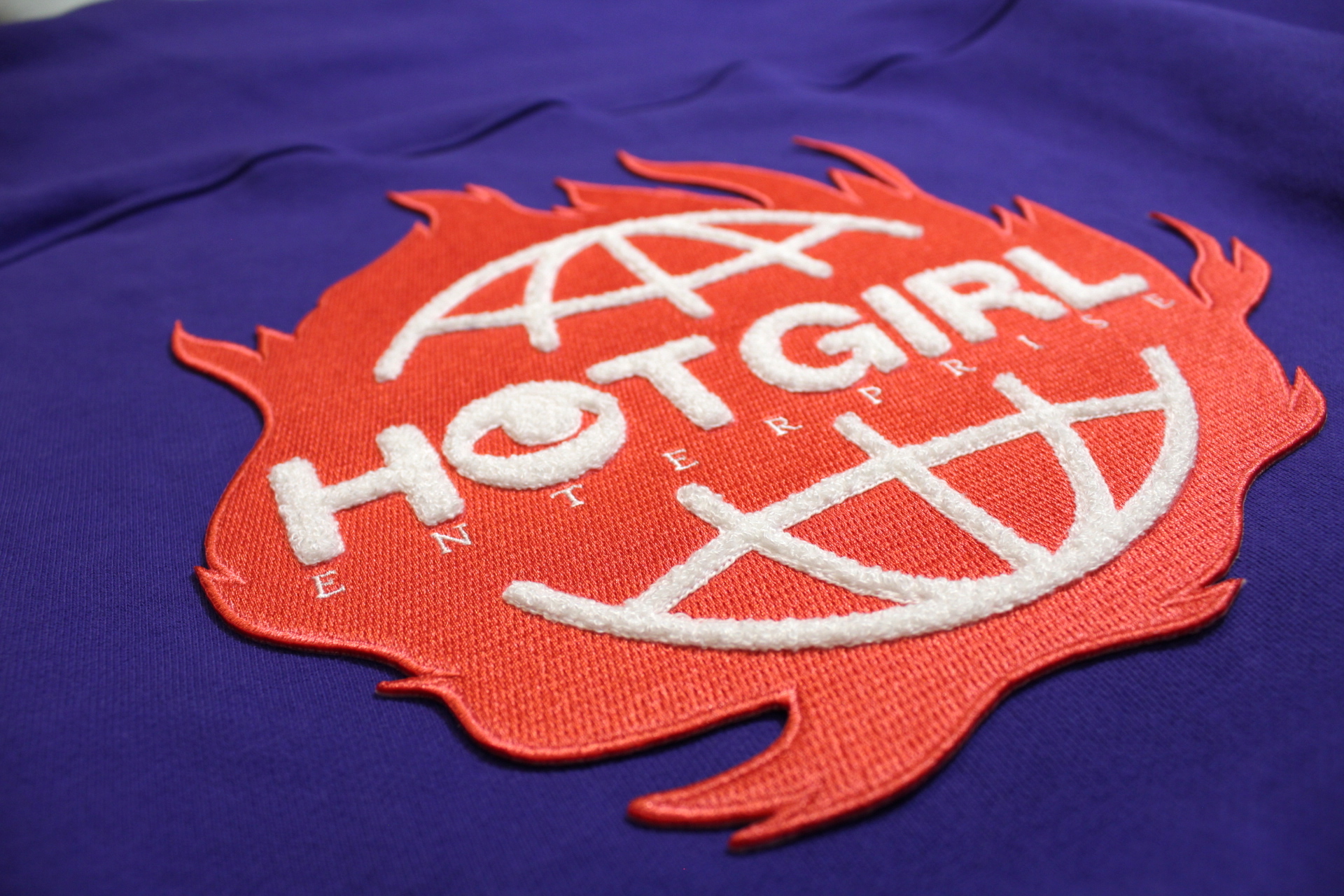 Your Account Rep will work with our teams to review each and every order by triple checking all details and artwork for accuracy and optimal print quality. You will receive a Free Full Creative Proof for your approval before we proceed to production.
Your order is triple checked by our team prior to production and before shipment


1
Upload Artwork
Your Artwork is then checked for optimal quality and resolution
Once approved, we'll begin embroidering your order


2
Choose Product(s)
Select product to print on
Create or upload a mockup
Upload artwork file(s) as well as any special instructions
Your account rep will review & guide you through the rest

3
Make a lasting impression
Lead the pack in your industry with employees and customers that actually want to wear your merch
DTLA Print was created, to provide helpful service, simple streamlined ordering & eco-friendly options. A company with transparent prices & ethics, a company who aims to create good things.
Frequently Asked Questions
Haven't found what you are looking for? Email or Contact us now here
Receive Full Order Proofs And Eliminate Errors.