Plastisol Screen Printing
High Quality, Versatile Plastisol Screen Printing in Los Angeles
Trusted by thousands of companies across the U.S.
Vibrant Plastisol Screen Printing
Quality You Can Feel
This go-to medium has topped the list of designer favorites for the past 4 decades due to its durability, ease of use and versatility. Plastisol is the most common ink used in garment screen printing, but DTLA Print does plastisol printing in downtown Los Angeles that is a cut above the rest. We will work with you every step of the way to make sure you get the most out of your custom printed garments – because not all prints are created equal.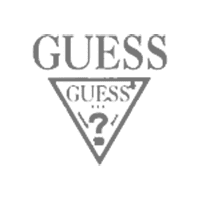 Prints That Stand Out
Plastisol ink sits on top of the fibers rather than being absorbed by the material like waterbased or discharge inks. This allows for opaque prints that stand out against dark fabrics. They also allow for quickly layering colors, that all end up as clear and vibrant as if they were on their own.
Extended Versatility
A variety of materials can be printed on with plastisol ink. As long as it can withstand the heat of the curing process and is permeable enough for the ink to cling to, plastisol ink will work as bright as always.
Popular Products
Below are a few of our most popular & trending products. If you need help sourcing a specific brand or another product please reach out to us for assistance and your account reps will be able to assist you.
Flocking Screen Printing
Frequently Asked Questions
What is different about the flocking you do from the competition?
Many printers use a paper-backed flocking transfer which leaves a thick heavy transfer-like feel to the garment. We apply a thin layer of water-based adhesive and then using the classic electrostatic flocking method which allows us to achieve a super soft and traditional high quality flocking screen print.  This is actually the traditional method that was used back in the 1970's – it is much softer and lasts much longer.
What colors are available for flocking?
Believe it or not we are able to custom PMS match any flocking color within a 3-5% tolerance.
How many washes can flocking handle and how should the flocked garments be washed?
Flocking screen printed t-shirts, hoodies, and apparel should all be washed in accordance with the  manufacturer's washing instructions, we do recommend washing them inside out to prevent the flocking from hitting the inside of the washing machines which will cause it to fall off quicker.
Can you flock screen print on other materials?
We can apply our flocking screen print method on hoodies, t-shirts, sweaters, as well as all fabrics including flocking printing on denim, cotton, fleece, polyester, spandex, and more.
What level of detail can flocking screen prints achieve?
At the moment gradients and halftones are unable to be flocked; we would recommend ordering a sample to confirm as each design will be different. A minimum line weight of 2mm is suggested.
WHAT'S OUR TURNAROUND? DO WE HAVE MINIMUMS?
If you may have any questions regarding our printing process, file types or turn around times, check out our Frequently Asked Questions.
Let's Get to Work!
Start the Conversation
Your personal account rep is here to help guide and answer any questions you may have through the entire production process. Please provide a little description on how we may help. We look forward to speaking with you.
Max Screen Areas
Print Sizes