More brands are after nostalgia, and there is no better way to embrace that feeling than by adding 5 panel trucker hats to your marketing swag. This trend started in the 1980s. By the early 2000s, the 5 panel hat came back into style. Marketing professionals took notice of this trendy vintage look.
The appeal of these hats transcends generations, and it's not just because of their vintage appearance. A logo, an image, or even a single word pops out more on 5 panel trucker hats than typical hats. Big brands shouldn't be afraid to be bold with their merchandise, and customer 5 panel trucker hats are the perfect way to accomplish this.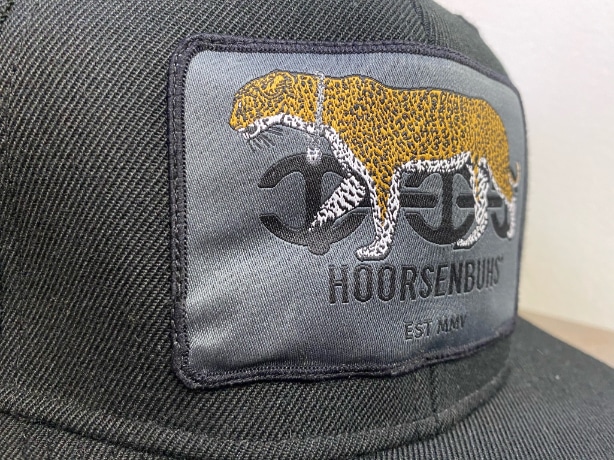 Custom 5 Panel Trucker Hats for Your Audience
Before you and your team work with a manufacturer to design 5 panel hats, you'll need to understand what design they would like. With audience research, your goal is to gauge your audience's interest in potential trucker hat design concepts. You can email a brief survey or do a quick social media poll to achieve this goal.
When designing the questionnaire, keep it short. Give your audience enough time to respond. Once you have your results, then you can move on to completing the design.
The marketing team should work with their graphic designer to create a mockup of the hat's front design. Trucker hats are like "walking billboards." You'll want to focus the design on the hat's front rather than its back or sides. After the mockup is approved, it's time to collaborate with the manufacturer. Before you work with the manufacturer, make sure that your design fits their requirements in terms of file type and size.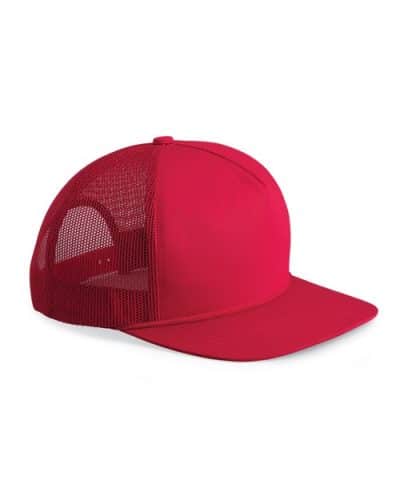 Designing 5 Panel Trucker Hats
Custom 5 panel trucker hats can be in a variety of materials. You should work closely with your manufacturer to determine the best material options. Most trucker hats usually have a plastic mesh backing, foam bill, and cotton. Custom Corduroy hats and 5 Panel Twill hats are the fabrics of choice for marketers looking for a modern luxury twist. 5 panel trucker hats often have adjustable snapbacks, and some hats have mesh backing. The mesh backing is breathable, and it is the perfect option if your audience is active outdoors.
Depending on the material, options vary for how your design will be transferred onto the fabric. Collaboration between your marketing team and manufacturer is necessary to determine the best printing method (embroidery, water base transfer, or screen print) for your trucker hat design to be eye-catching. Some options might not be available for certain types of fabrics. 5 panel trucker hats can either have one color on the front and back, or two complementary colors. Color options can vary from their appearance online.

Stand Out with Custom 5 Panel Trucker Hats
Marketers know that nostalgia is the way to go. Your trucker hat design should be bold and simple. Whether you are celebrating your company's anniversary, or creating merch for your loyal customers, trucker hats can help your brand stand out.